Quilting Classes with Maria Sendzik!
Please contact the store for details

About Us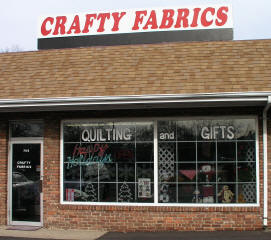 Welcome to Crafty Fabrics, the little quilting store at the Jersey Shore! We offer first quality 100% cotton fabrics at discounted prices as well as a large selection of quilting books, patterns, notions and gifts.
We also offer weekday and evening quilting classes, plus Saturday "open sewing" sessions with 6 sewing machines available for student use.
Please use the navigation buttons above to explore our site, and check back often for updates.

2017 Row by Row Experience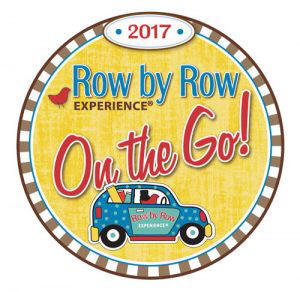 Crafty Fabrics participated in the Row by Row Experience for 2017. Click on the link or the logo image above for more information about this national quilting event.

We have a great new row expressing this year's "On the Go" theme, with free patterns for participants, and kits available for purchase along with our license plate. So cute!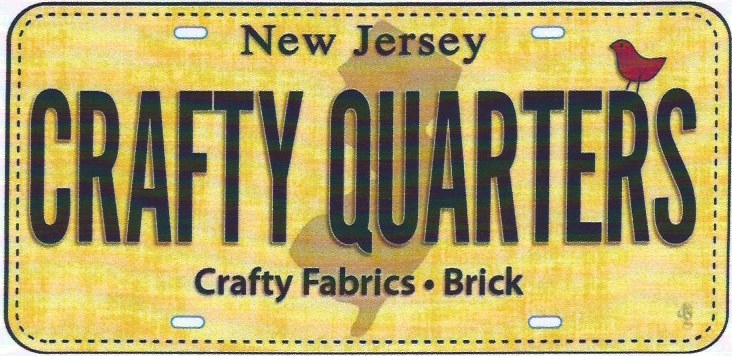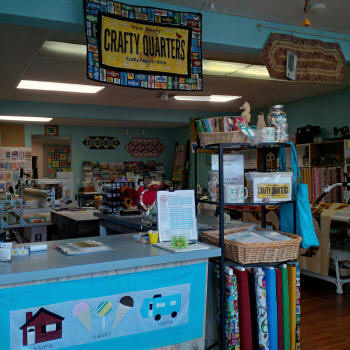 What's New?
| | |
| --- | --- |
| | We've posted the Winter 2018 Issue of "The Fat Quarterly", our store newsletter! See it here and sign up to receive it by e-mail! |
| | Crafty Fabrics is a host store for the "Make a Pillowcase, Make a Difference" community project. Stop in for patterns and details. |

Issue 33 of The Fat Quarterly is here!
We've posted Issue 33 of "The Fat Quarterly", our store newsletter! Find out what's new and keep up with the goings on at the shop. You can sign up to receive the newsletter by e-mail. Click here or follow the links above.

Crafty Fabrics Joins the Challenge!
We are continuing to accept pillowcases for the Million Pillowcase Challenge. The cases are being distributed to Monmouth and Ocean County Hospitals. Click the image at right for more information about this cause.
Close the new window to return.

Try Us!
Click on the image at right for our web site special coupon, print it, and bring it to the store for 20% off any single item in stock. If you like, fill in your information to join our mailing list to keep you up to date on future news and events.

Store Location and Hours
Crafty Fabrics is owned and operated by Diane McColley. We are located at:
750 Mantoloking Road (CR 528)
Brick, NJ 08723
Phone: (732) 920-6220
Winter Hours
Tues-Fri: 9:30 AM - 4:00 PM
Saturday: 11:00 AM - 4:00 PM
Summer Hours
Tues-Fri: 9:30 AM - 3:00 PM
Saturday: 11:00 AM - 3:00 PM
Evening Hours (all year)
Tues-Wed: 7:00 - 9:00 PM

VISA and MASTERCARD accepted

Like us on


This site is best viewed with Internet Explorer at screen widths of 800 and higher,
but it looks pretty darn good in Firefox, too!
Questions or problems with the site? Contact our WebMaster
This site created and maintained by Watermark Services.
Get your small business on the Web! Contact us today to find out how.

" Quilting is the art of taking large pieces of fabric,
cutting them into smaller pieces, then
sewing them into large pieces again..."